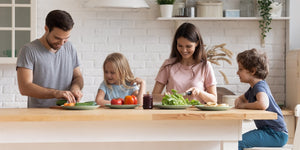 Welcome to
Thor Appliances
WELCOME TO THOR APPLIANCES
Thank you for visiting the Thor Appliances website. Our trusted Thor Appliances operate in thousands of homes across the island of Ireland. If you are not yet using a Thor Appliance we hope by browsing our website it will help answer any questions you may have. Thor Appliances have supplied products in Ireland for over 60 Years.
Our success is built on making quality & stylish appliances affordable. Thor Appliances supply products in every appliance category and these can be found in DID Stores across Ireland or online www.DID.ie. Thor Appliances work with the largest global manufactures of Domestic Appliances to ensure all Thor Appliance products meet your expectations and standards.
Thor Appliances are supplied by Shomar Ltd who are a 100% Irish owned and managed business located in Dublin. This gives users of Thor Appliances peace of mind that we are local and only a message away if they need us. We stand over all Thor Appliances by offering a FREE 2 Year Parts and Labour warranty on all our products. After purchase simply click on the Warranty Registration form above and register your details. If you have any questions about Thor Appliances please contact us at info@shomar.ie.
View Our Range
All Thor Appliances come with a FREE 2 years parts and labour warranty
Thor Appliances are supplied by Shomar Ltd, Dublin. Combining years of knowledge and experience with their commitment to producing high-quality appliances making them the country's best, fully Irish owned, Domestic Appliance Distributor.
Within 90 days of purchase, simply upload a photo of your purchase receipt and you can register your Thor Appliance online for your FREE 2 years parts and labour warranty.
Register Your Warranty Here
Thor Appliances Built in Dishwasher
---